HAI prides itself on producing the highest quality tanning tablets. Our pills allow you to get a desirable golden brown tan quickly and without having to lie outside in the sunlight or in a sunbed.
These other tanning methods can lead to prolonged exposure to UV Light, which can damage the skin, cause the signs of ageing (like wrinkles) and even lead to skin cancer. Our tanning pills help you avoid all that while still getting the tanned look you desire.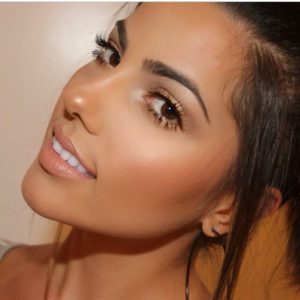 We Focus on Quality!
Too many tanning pills today are made by unscrupulous people who cut corners on quality in an effort to make more money on each sale of their product.
That means many products do not contain the purest, highest quality ingredients. Instead, they are filled with additives and fillers and poorer quality substitutes. In addition, these tan tablet producers may cut corners during the manufacturing process which can also lead to a poorer quality product.
We, however, have staked our business on our reputation. We are known for producing the highest quality tanning tablets with the purest ingredients and we would never do anything to jeopardize that reputation.
When you order HAI Tanning Tablets you can be confident you will receive a supplement that contains no harmful chemicals, artificial colours, artificial flavours and sweeteners, preservatives, or added sugar. You also won't find any herbicides, pesticides, wheat, gluten, corn, lactose, sucrose, dextrose, egg, or peanuts either.
Another way that we control the quality of HAI Tanning Tablets is that you won't find our tanning pills on the shelves of a store or on some discount website.
We maintain total control over this product to ensure that customers receive exactly what we promise – no cheap ingredients, no substitutes. You get exactly what is on the label. That's why you can only buy HAI Tanning tablets right here at this website.
To learn more about the amazing supplement you should visit here.