Discover How to Get a Gorgeous All-Over Tan … Without Risking Sunburn or Lying in a Potentially Dangerous 'Sunbed'!
Find Out Why Hai Tanning Tablets Are Changing
the Way Women & Men Tan Their Skin …
A suntan can be the difference between looking youthful and energetic and pale and sickly …
But with health officials warning about the dangers of being in UV light too long and of using sunbeds, or tanning beds, what options do you have?
Well, it turns out there is a great option – one that won't put you at risk of suffering skin damage – and that option is tanning tablets!
Tanning Tablets Work WITHOUT the Sun!
Don't want to spend hours lying in the sun – or risk falling asleep or losing track of time and getting a sunburn?
Then tanning tablets are perfect for you. Tanning pills are just what the name implies – they are safe, all-natural pills that you can take that will give your skin a golden glow over time.

Hai Tanning Tablets contain all-natural "colour additives" that help you get that much desired "sun-kissed" look without the time involved in sunbathing or the mess involved with spray-on tans.
Plus, all of the ingredients contained in the pills are natural and approved by the FDA (Food and Drug Administration) in the US as being safe for use.
But Do Tanning Tablets REALLY Work?
The short answer is "yes" they do! The longer answer is the ingredients in Hai's tan tablets work in tandem with the body to produce a deep, natural and long-lasting tan in a safe and non-harmful way.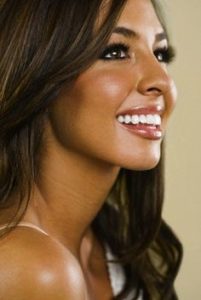 That means no risk of developing wrinkles and sunspots, which can be caused by too much exposure to the sun.
You also won't have to worry about messy creams or lotions or spray-on tanning solutions that end up rubbing off your skin onto your clothes or streaking when you sweat!

So What Before and After Results Can I Expect With Hai?
The before and after results are quite striking … Take Hai Tanning Tablets consistently and in practically no time you can go from white, pale skin to having a golden glow.
Be prepared for your friends and relatives to ask you what you are doing differently to look healthier and more youthful and more energetic. Of course, it's totally up to you whether you reveal your secret or not!
You know, healthy, glowing skin is one of the most desirable physical traits today. Everybody wants to look younger … and having a natural tan can go a long way in helping accomplish that goal.
The question is do you want to try to obtain that tan through direct sunlight that can lead to wrinkles and other skin damage down the road … or through the potentially dangerous chemicals that are found in lotions and spray-on tans … or through safe, natural foodstuffs that are already in most of our diets in lesser amounts?
So Are Hai Tanning Tablets Safe?
Yes! You won't find any harmful chemicals or abrasive solutions in Hai tanning pills.
These tan tablets contain only safe, natural ingredients. In fact, ingredients in these tan tablets come from vitamins, barley and other natural substances.

They enhance melanin production naturally – melanin is the pigment your skin contains that makes it look darker.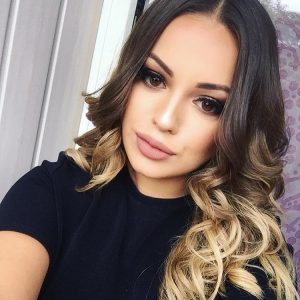 In comparison, remember if you use a sunbed before age 35 your chances of developing melanoma (skin cancer) skyrocket by 75%. Also remember, it takes just one sunburn to double your chances of getting melanoma later in life.
Are There Any Side Effects from Tanning Tablets?
Side effects with Hai Tanning Tablets are extremely rare but may include discolouration of the stool.
One of the great things about Hai tanning pills is that they DO NOT contain beta carotene or canthaxanthin. Many lesser quality tanning tablets contain these ingredients to provide skin colour but unfortunately, they provide a false orange tone, not a golden glow like Hai's ingredients do.

With Hai Tanning Tablets you naturally develop a golden glow over a week or two. If you want, you can even say that you spent a week at the beach!
One more thing, Hai's natural ingredients also produce additional benefits – they may help you feel fuller so you don't eat as much and end up losing weight. Imagine that a great tan and a slimmer body!
There are more benefits as well – you may find your hair becomes fuller and healthier, your nails become stronger and your skin gets softer, smoother and more youthful appearing.
So What Are The Reviews Saying About Tanning Pills?
As more and more people realize that they can get a suntan without spending hours outside or using potentially harmful chemicals, the positive reviews for tanning tablets are flooding in.
Hai Tanning Tablets alone have received hundreds of positive testimonials in the past few months. Inferior products are also receiving positive testimonials.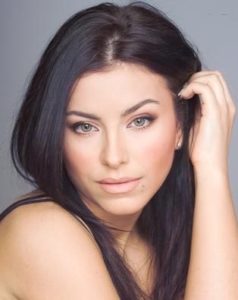 It appears that people are truly enjoying both the convenience and the results of natural tan tablets.
Mark C. says he is a repeat Hai customer – "I've been using Hai for three months now and I love how I look. I have a great, golden tan without having to waste valuable time waiting for the sun to come out and then lying outside."
Diana H. says Hai has really helped her skin. "Not only do I have a tan that makes me look younger and healthier but my skin is also softer and smoother. All my friends want to know how I'm doing it – maybe I'll tell them eventually."
What About Using This Supplement as a
Tanning Enhancer or Accelerator?
If you want to lie outside or use a sunbed, Hai Tanning Tablets can help you get a deeper, richer tan in less time!
That's right, these tan tablets are also great for use as tanning enhancers or accelerators. With Hai, you'll be able to make the most of your time and effort.
Do I Need an NHS Prescription to Get
Hai Tanning Tablets?
No! This is an all-natural supplement with FDA approved ingredients that is available online. You do not need a prescription.

The Final Word About Hai Tan Tablets
We believe Hai's tanning pills are the best on the market, plain and simple. They contain natural, safe ingredients and they do not contain beta carotene or canthaxanthin, which can lead to you developing a fake, "orangish" colour instead of a golden glow.
The bottom line is it is now easier than ever before to get a golden tan when you want it. It doesn't matter if it is in the middle of winter or if you live in the UK where it is often grey and rainy, you can get rid of pale skin and develop a healthy, sexy tan.
Have a party coming up that you want to look your best for? Now you don't have to use messy lotions or a spray-on tan that might streak or rub off on your clothing.
Hai Tanning Tablets allow you to develop a deep, natural tan in no time.
To get your supply of Hai – and put yourself on the fast track to looking tan and beautiful, click on the order button below.